Thinking of buying or building a new home? Curious to know what comes standard with a Patterson Custom Home and what you should be getting with a higher price tag? If you thought all homes were built the same, think again.
A Patterson Custom Home typically sells for more than a comparable home on the market because we are setting The New Standard in custom home building by exceeding what is required by building code: we build our homes with better materials, we maintain our homes through our Custom Care preventative home maintenance program, and we only work with leading architects and interior designers who help ensure the success of our cross-functional project team.
You may be wondering, if the material meets building code, why would you need to exceed it? We do so to create the most comfortable home possible for our clients. This ensures the longevity of our homes.
For example, our homes have thicker walls. They are built out of 2"x6" studs instead of traditional 2"x4". This creates a deeper cavity in the wall, which means there is more room in the wall for insulation with higher R-values. Insulation with higher R-values results in greater soundproofing as well as heating and cooling efficiencies. We use copper for flashing on all exterior horizontal surfaces because copper will not rust or deteriorate over time, instead of simply meeting the building code requirement with galvanized metal, which eventually fails in coastal communities like ours due to the salty sea air. This is very important since flashing is your home's defense against water.
Our homes also come with home automation and lighting control systems for ease of use which building code does not require. And we pre-wire for security cameras, alarms, audio, visual and communication components.
In addition all ceiling fixtures are aligned for symmetry. Because this requires more coordination at the beginning of the project we consult with a lighting designer to determine the fixtures and their locations. Then we consult with the structural engineer to ensure the housings will fit within the structural beams.
Instead of standard ABS plastic pipes, we use cast iron for waste lines and PEX tubing for supply lines to ensure the best noise reduction when water goes through the home's plumbing. We install tankless water heaters on a dedicated hot side run by a recirculation pump that deliver a continuous flow of hot water. This enables instantaneous hot water on demand, compared to traditional tank heaters which have a limited hot water capacity. These are just a few of the upgrades that come standard in a Patterson Custom Home and help increase the home's future resale price.
But don't just take our word for it! In 2019, not one, but two Patterson Custom Homes became the highest selling homes in their area. In March of that year our Narcissus Industrial Chic home, designed by Brandon Architects with interiors by MD Curated Design, was sold by The File Group. It was the highest selling front unit duplex in Corona Del Mar, CA at that time for over $2.6 million.
Later that year in August, our Modern Beach House, designed by Sinclair Associates with interiors by Blackband Design, became the highest selling home in Newport Harbor when The Smith Group sold it for over $35 million.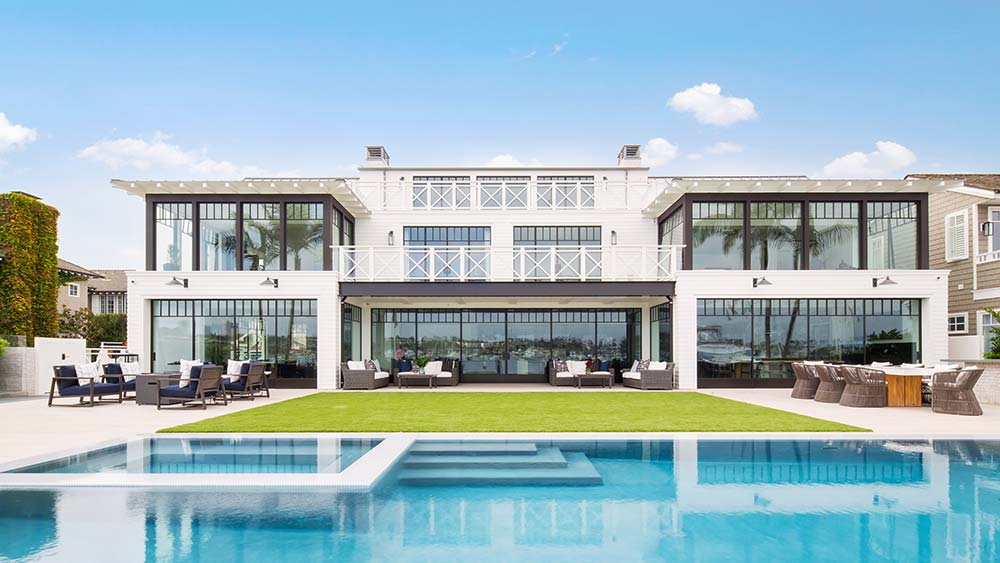 When looking at each of these custom homes, it is worth noting that both were designed by different architects and interior designers, whose talent undoubtedly contributed to the home's resale price, and both homes were later sold by two different realtors who each employed their own successful strategies to close the sales. The common denominator for each record-setting sale, however, is that their construction supersedes the construction of all other homes in our area, as they were built by Patterson according to The New Standard instead of being built to meet the minimum requirements of building code.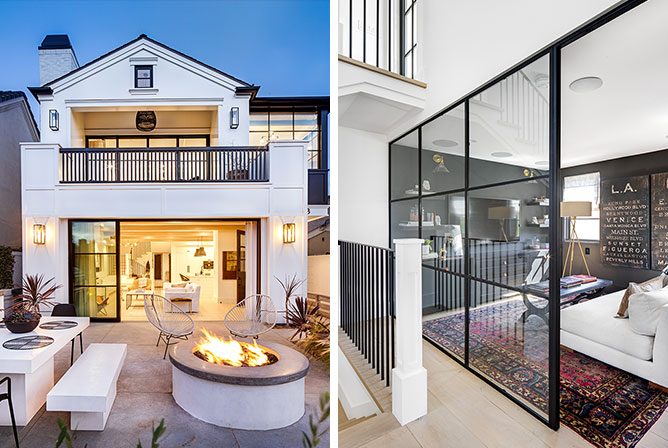 So why should you spend more on a Patterson Custom Home? Simply put, you will have a stronger chance of a greater return on your investment if the home is constructed with materials that cost more than those required by code. As a home is often a person's greatest asset, you should be confident that the market value is not misleading you to think that all homes are built the same. Square footage and the number of rooms are not the only factors to consider. While the initial price per square foot to construct a Patterson Custom Home may be higher, you can likely expect a higher resale value if you ever decide to sell the home.
Until that time comes, you will get to enjoy your home without the headaches that typically result from routine upkeep. Patterson Custom Homes is not simply a custom home builder – we also offer our clients access to our Custom Care preventative home maintenance program. This ensures that our homes remain in pristine condition for years to come.
All services are recorded in the program and are stored in the Home Profile Report. This becomes an important piece of documentation when it comes time to sell as the buyer can view the home's meticulous maintenance record before they buy. And as an added value the Custom Care Program can be easily transferred to the new owner.
At Patterson Custom Homes we're proud to be raising the bar and setting The New Standard, not only with our construction and maintenance best practices, but also the return on investment that our clients have come to expect from their greatest asset. Why settle for "good enough" when you can have the best?