There are two major decisions when starting the process of building a custom home. The first, what is your budget (which we'll get to in a follow up post!), and second, who is on your project team.
As a design-build general contractor we work hand in hand with a licensed architect and interior designer, along with city planners, structural engineers, subcontractors, and many others. It is our job to manage and oversee the entire build from start to finish and ensure the job comes in on time and on budget for our client. Therefore, selecting a project team who is not only talented in their area of expertise – but also in their process – is imperative.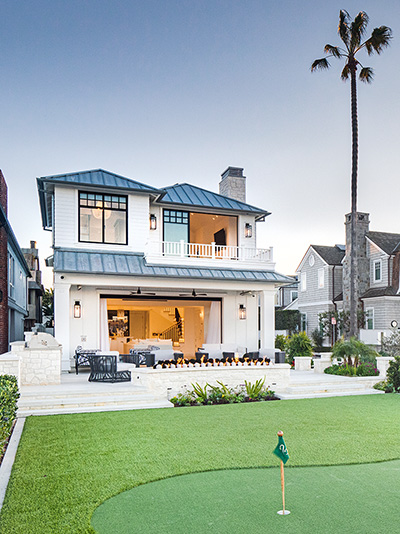 With 20 years of experience building homes in coastal Orange County, we've seen what happens when the wrong criteria are used to select a project team. Know of a general contractor who says they can build for a cheaper price per square foot? Ask them what's included in terms of scope and materials and what additional fees to expect. Found an architect you admire? Make sure you know how long revisions take. Want to replicate that beautiful living room you saw on Instagram? Be sure your interior designer can produce their own set of interior elevations and CAD files for you.
At Patterson, we like to get involved with our clients early on so that we can introduce them to professional architects and designers in our area, and we're grateful to work with so many teams who fit this definition. These teams are not only skilled at what they do but also understand the importance of organization, communication, and meeting deadlines. As we're often ordering materials specified by the architect and interior designer that typically come with long lead times – such as steel windows and doors that need to be ordered six to eight months in advance of installation – organization across the entire project team is key to keep the build moving.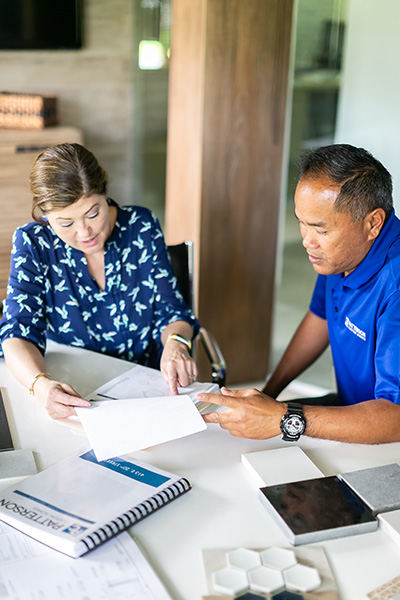 In turn, we hold ourselves accountable to the same standards we expect of our partners. Once the architect has finalized the floor plans and the interior designer has specified the materials and finishes, we are able to start the process of putting together the budget and are upfront about the total cost. As an open-book contractor, we first create a preliminary cost estimate for the client based on the project's unique specifications and real costs from previously completed projects. The estimate is then sent out to bid, and the budget is established using actual costs received from our subcontractors. Therefore, we rely on the architect and interior designer for a timely turnaround on the plans so that we can start this process, and we depend on our subcontractors for accurate costs of materials and labor so that the budget remains consistent.
As for the timeline, the project team can count on us for an efficient and timely build. Since we only charge a small percentage of the total construction cost, we are incentivized to stay organized with scheduling and keep the build on track (compared to builders who charge monthly site supervision fees and are motivated to keep the job under construction longer). We forecast the schedule based on data from previously completed projects, and our project managers and strong team of independent subcontractors work together to avoid delays.
Finally, to protect the integrity of the architect's design and account for all of the home's unique features, we build 300+ page specification books for each and every project, detailing every faucet, fixture, and appliance selected, and we create large-format renderings of these details that are displayed onsite. In addition to the architectural elevations and interior design plans, our team of project coordinators and project managers refer to these materials to ensure every detail is accounted for. As for the execution of the build we only use the highest quality building materials and techniques, and following completion we offer our clients access to our Custom Care preventative home maintenance program, ensuring the home will stay beautiful and keep its value for years to come.
In custom home building we are continually trying new things that have never been done before which is what makes our job so exciting. Part of what we have learned over the last 20 years is that your project is only as successful as the people behind it. When deciding who you want to invite into the conversation about bringing your dream home to life, never underestimate the power of a cohesive project team.
Want to hear more from Andrew about how to build a strong project team? See the details below!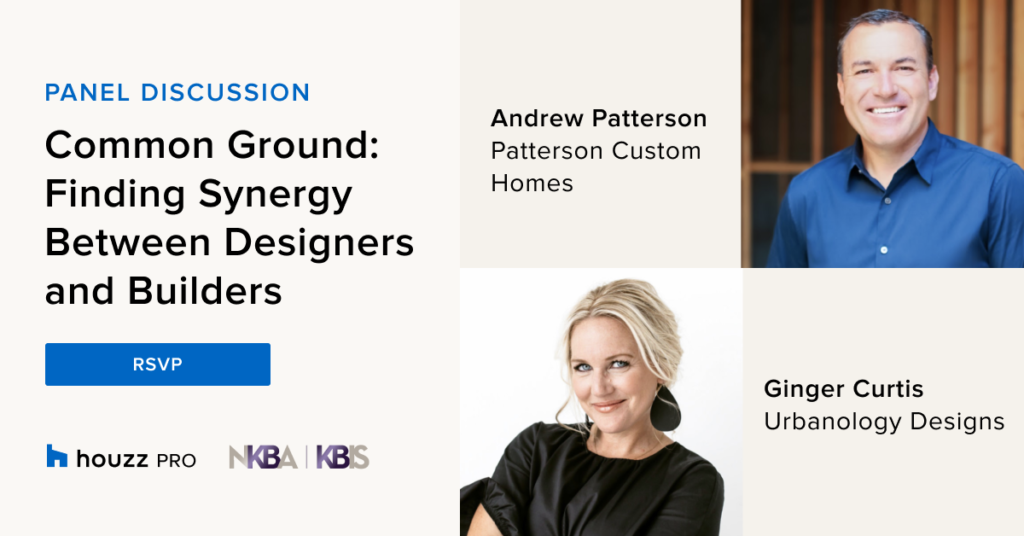 Common Ground – Finding Synergy Between Designers and Builders

NKBA Voices from the Industry Conference
February 9-12, 2021

Join Andrew for this year's virtual KBIS show as he participates in a conversation about how custom home builders and designers leverage each other's expertise when building or renovating a home, the best practices for efficient communications, and how to build a dream team. Reisa Elden, Head of Industry Partnerships for Houzz Pro, will lead a lively panel discussion with Andrew Patterson of Patterson Custom Homes and Ginger Curtis of Urbanology Designs, about the synergies and obstacles when different roles and teams are working together and how to work efficiently with luxury clientele.
Registration has closed.