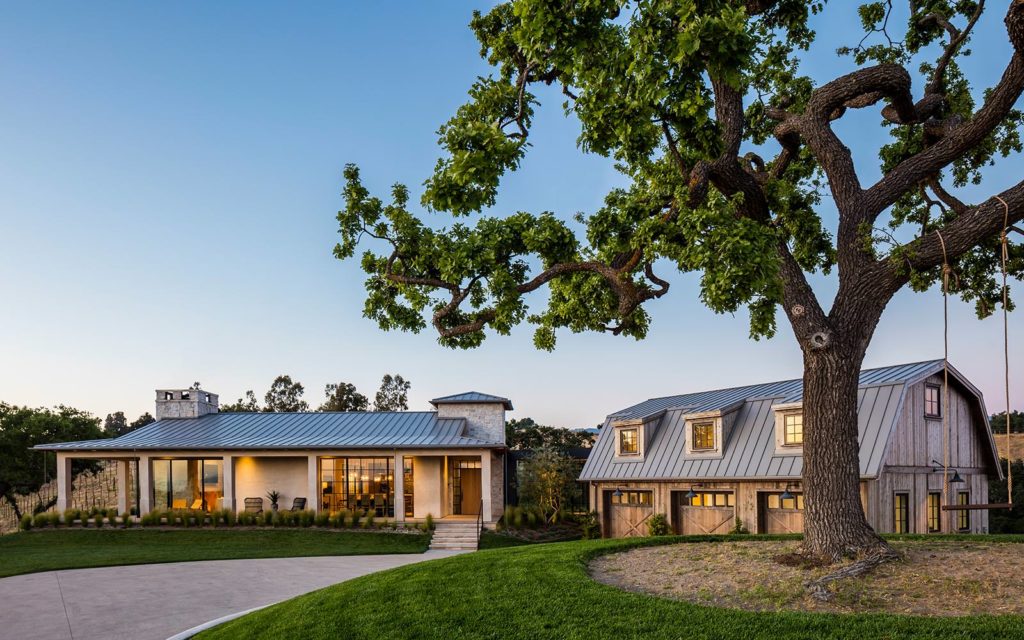 In the countryside of central California tucked away on top of a hill in Santa Ynez sits a project that is very close to our hearts. Affectionately known as "The Farm," Andrew built this 6,265 square foot Patterson Custom Home for his family, creating a place where he, his wife and their three daughters could get away from the busyness of life and spend quality time together. With miles of rolling hills in all directions filled only with the hundred-year-old oak trees that dot the landscape along with views of the vineyard that Andrew planted on the property, The Farm is defined by its sense of serenity.
Designed by Brandon Architects with interiors by Blackband Design, The Farm is located on 20 acres of land and is full of Santa Barbara country style with earthy tones, rich textures and natural materials throughout. It features six bedrooms, six bathrooms, and an infinity-edge swimming pool and spa.
Building The Farm: An Interview with Andrew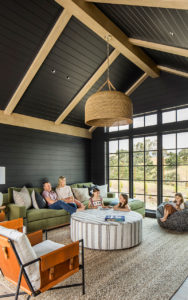 How would you describe the experience of building this home?
Andrew: "This project was the hardest and yet one of the most rewarding things I've ever done. I couldn't have picked a better project team which I am very grateful for. My family and I now have a place to come and create memories in a home that I hope will be passed down for generations to come. Often my wife and three daughters would come up with me and we would camp in an Airstream on the property for the weekend, but other times with the girls' sports schedules it meant coming up here by myself, knowing I was missing out on being there for them. It was incredibly challenging, and yet now that the home is complete, my family and I wouldn't trade this place and the time we get to share here together for the world. It was also special because my entire team made the journey up here at one point during the build to help see it to completion, so it really is something we can all be proud of."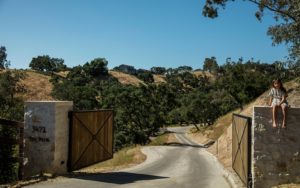 What was the hardest part of the build?
Andrew: "There are two answers to that question. The hardest part of building this home actually started before construction began. Because this home was to be located on a hilltop a mile away from the nearest utility, we first had to build a road to transport materials up the winding hillside and build out the connections for electricity, water, and sewage hookups. This took almost as much time and money as the home itself, and this was something I had never done before. The other challenge of building this home was how much time I had to spend away from my family over the last five years."
What are your favorite memories of the build?
Andrew: "Any weekend my family was up here with me camping in the Airstream goes down in the books as a favorite memory. It was great to unplug and have uninterrupted, quality time with my family in the peaceful countryside of Santa Ynez. The girls would bring their "Go Fish" cards along with their markers and crayons and set up at the picnic table outside, and we'd barbeque on the firepit and of course have s'mores for dessert."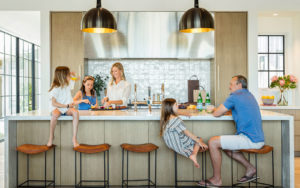 What features were you looking for in the design of this home?
Andrew: "There were two main features that I wanted to be sure the home had. Family is incredibly important to me and I knew we would invite our extended family and friends to come stay with us, so it was important to me that they each had a sense of personal space during their stay. The home is a one-story ranch and can sleep up to 16 people, so we have common rooms located between bedrooms to divide the home into separate living quarters. Another element that was important to me was maximizing views from every room. Chris Brandon (the project's architect) and I came up here and staked out the home's floor plan before construction even began to make sure each room had a great view either from an expansive window or pocketing glass doors. I think the feeling of being outdoors while you're still indoors is part of what makes this home so special because the line between inside and out is really blurred with the way the home has been designed."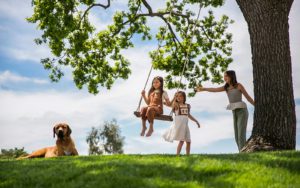 Where is your favorite place on the property?
Andrew: "My favorite place on the property is the hill out front with the large oak tree that sits on it. From the very beginning of the project we worked with consultants to keep as many trees as possible to preserve the surrounding landscape. They gave us direction on how to keep the trees alive and healthy during the build process. We identified this tree as the one that would be the main feature which determined the home's location on the hill. My team gifted us with a tree swing last year with a quote engraved on it from one of my favorite books, The Giving Tree by Shel Silverstein. The quote says, "And the tree was happy," and that really embodies how we feel each time we are here: blessed and happy. Coming up to this tree on this hill and looking out over the valleys below is one of my favorite things to do."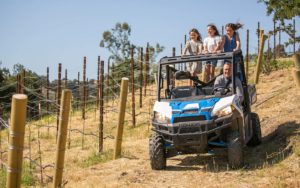 What is your family's favorite thing to do at The Farm?
Andrew: "My wife and I enjoy sitting on the porch with a glass of wine from one of the local wineries and watching our girls play on the tree swing. My daughters love riding their dirt bikes down the country roads and exploring. The surrounding properties have horses, cows, and other farm animals that will come right up to the fence on the side of the road. It's really special to see the girls enjoying being out in nature."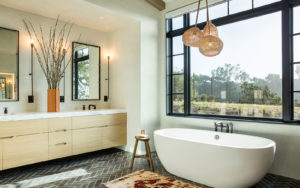 What is one unique feature of this home?
Andrew: "I'll give you two. First, the garage is more than just a garage. It is connected to the home by a glass and metal corridor with two sets of stairs – the first set leads you down to the garage where you can access a mudroom/bathroom and the vehicles, while a second set leads you to two bedrooms and a bathroom above. It is all enclosed so the additional bedrooms still feel very much part of the home while giving guests a little more privacy (my daughters, who are 12, 8 and 8, especially love to sleep here because they feel like it's their own separate apartment!). Second, I knew we would spend a lot of time outside and would very likely get muddy while hiking and dirt biking, so I wanted the master bathroom to embody both elegance and extreme durability. We decided to craft the walls and ceiling of the master bathroom with the same plaster used on the exterior of the home to ensure no matter how muddy we got we wouldn't damage the walls and ceiling with water that might splash outside the shower or sink while we rinsed off."
Knowing what you know now, would you do it all over again?
Andrew: "Absolutely. My family and I feel very blessed and have made so many great memories here already and look forward to many more in the years to come."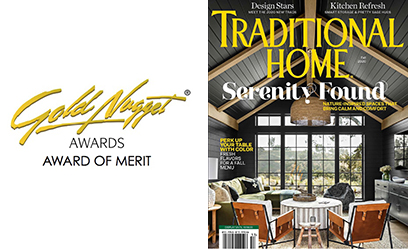 Published & Awarded
We are so proud to announce The Farm was recently recognized for its outstanding qualities. This project received both the 2020 Gold Nugget Merit Award and is also the featured story in Traditional Home magazine's Fall 2020 issue with one of our favorite rooms making the cover. After five years of hard work, we could not feel more honored to have received this recognition.
And Now, We Proudly Bring You the Grand Tour of The Farm
Built In Collaboration With