If there's one thing we know about our Founder and President, Andrew Patterson, it's that when he decides to do something, he is going to make it happen.
Our story began twenty years ago after the dot-com bubble burst and the building industry in Northern California all but collapsed. Andrew packed up his truck and relocated to Orange County, CA, determined to make a meaningful new start. With hard work and the help of his now wife, Shannon, our business was underway.
Twenty years later, our desire to enhance our community has remained steadfast. We are proud to be a Legacy Builder, creating better homes right in our own neighborhoods – the neighborhoods where Andrew and Shannon are now raising three daughters of their own. By exceeding the minimum building code requirements and by maintaining our homes through our Custom Care preventative home maintenance program, we are ensuring our homes will last for generations to come.
As we reflect on what we are thankful for this holiday season, we want to say thank you to everyone who has been a part of our journey over the last 20 years – the people we consider to be part of our Patterson Family. Thank you to each and every client who has entrusted us to bring their dream home to life. Thank you to each of the 33 people on our team and the hundreds of people we work with who help make these homes possible. Lastly, whether you are one of our neighbors or are on the other side of the globe, we want to say thank you to everyone in our community. We wouldn't be here without each of you, and we look forward to what the next 20 years will bring.
Happy Thanksgiving!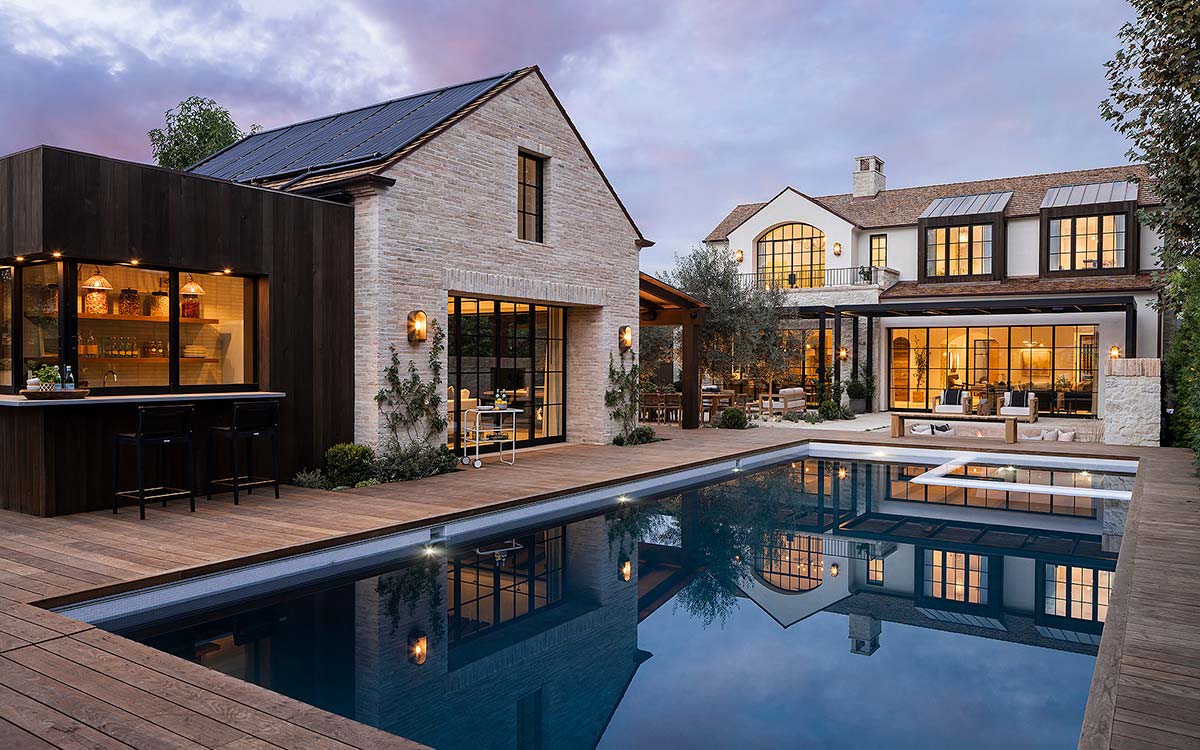 Home for the Holidays? Transport Yourself to Europe with a Tour of our French Transitional Home
Designed by Brandon Architects with interiors by Brooke Wagner Design, our French Transitional home blends old-world charm with modern features and amenities. Built on a long and narrow lot that is five times its width, the home takes advantage of the backyard to create the ultimate indoor-outdoor living space. The yard includes a pool, a pool house with a game room and indoor-outdoor bar, a sunken fire pit, an outdoor dining area, and an athletic court. The backyard truly is the heart of this home, providing the ultimate entertaining space for family and friends.

Donate to Help Families Facing Food Insecurity
This holiday season Patterson Custom Homes is once again teaming up with the Second Harvest Food Bank of Orange County to join them in their mission to end hunger in Orange County, CA.
One in six children, and more than 301,000 people total, are at risk of food insecurity each month in our community. All donations received through this food drive will be used to purchase high quality, nutritious food. For every $1 received, Second Harvest is able to provide three meals!
Will you join us?