With so many of us spending more time than ever in our homes right now, we wanted to connect with you and provide a few resources during this time. Read on for a few easy tips from our Custom Care preventative home maintenance team to help you keep your home clean, for a special story about what home means to one of our clients, and for ways you can give to help those in need.
5 Easy Ways To Clean and Maintain Your Home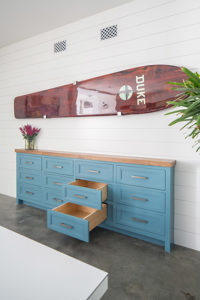 1. Change your HVAC filters

Dirty filters recirculate contaminated air and can exacerbate symptoms for those suffering from asthma
 and/or allergies. Changing the air filters on a regular basis can improve your indoor air quality and help your HVAC system run more efficiently. Be sure to dust regularly to decrease the amount of dust and debris getting caught in your filter as well.

Need help? We offer this service along with an HVAC tune-up and an annual deep-clean of the entire air duct system as part of our Custom Care preventative home maintenance program.
 Contact us to learn more.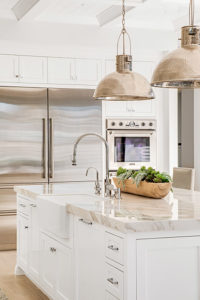 2. Clean what you touch on a regular basis (your surfaces, light switches, doorknobs, etc.) 

It's incredibly important to disinfect the items we touch the most. When it comes to countertops these are especially important to clean, but you need to be mindful of the material to ensure you do not accidentally cause damage with harsh cleaners. Natural stones like marble are porous and certain chemical cleaners can cause damage (if you're thinking about a remodel or building a new home we suggest the man-made quartz alternatives that look just as beautiful but have a longer longevity and are easier to clean).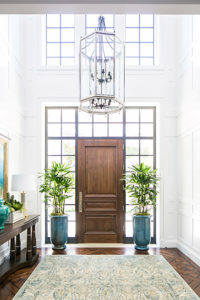 3. Leave your shoes at the door and clean your floors 

We're sticking with this old adage more than ever these days, since shoes can track in not only dirt but also germs! With that in mind, it's also important to regularly clean your floors. If you have carpet we recommend vacuuming weekly and shampooing the carpets regularly. For hardwood floors, check with your hardwood floor manufacturer to ensure you have the proper cleaning supplies to protect the wood (i.e. a wet mop that leaves pools of water on the surface could cause damage to the wood).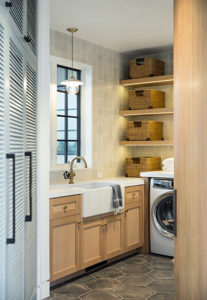 4. Wash your clothes and check your laundry dryer vent and filter 

Drop your clothes right in the washing machine when you get home from essential activities such as going to the grocery store to prevent the spread of germs into your home and onto your sofas, chairs and beds. With the extra loads of laundry you might find yourself doing, be sure to not only clean your dryer's lint screen in between loads of laundry, but also check on your dryer's exterior vent (at least once a year). Clothes dryers are responsible for more than 15,000 structural fires each year in the US, with a clogged exterior dryer vent being responsible 80% of the time. Regularly cleaning out the dryer vent also allows your unit to be more energy efficient, decreasing the drying time and lengthening the unit's lifespan.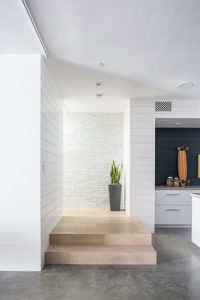 5. Check your smoke detector and carbon monoxide batteries 

We know, we know. This is an "easy" one, but we'd be remiss if we didn't include this reminder! It's so important to frequently test the batteries in your smoke and carbon monoxide detectors to ensure your home – and those who are sheltering inside – are safe!

For more information on our Custom Care preventative home maintenance program and how we can help with you these services and more, click here.
There's No Place Like Home
The meaning of home has taken on a variety of definitions this past month as we all find ourselves spending most of our time here. Whether you feel appreciative and at ease or possibly frustrated and impatient, we know that if we each do our part we can all get through this as quickly as possible. One of our clients reached out this past week to share her sentiments about what her home means to her during this time, and with her permission we're sharing a little bit of her story below to offer some encouragement. 

Tammy and Sam live in a home in the Flower Streets of Corona Del Mar, but there is something about their home that makes it a little more unique than the other homes on the street, namely that their home was once the home of Andrew Patterson and his family, originally built by Andrew back in 2008. 

As Andrew's family grew from a family of three to a family of five with the arrival of their twins, the family outgrew the home and decided to relocate within Newport Beach. Tammy and Sam had been admiring the house for some time, and when they saw that it was on the market they quickly made an offer and purchased it. "It was a really nice surprise to learn that not only was it a Patterson Custom Home, but this home was Andrew Patterson's personal home at one time, so it made it extra special," said Sam. 

Tammy and Sam loved the build and hired Brooke Wagner Design to help with a few modifications to the home's interior design, but left some of the original selections in place, such as the wainscoting and floral wallpaper in the twin bedroom that Andrew and his wife Shannon had originally selected.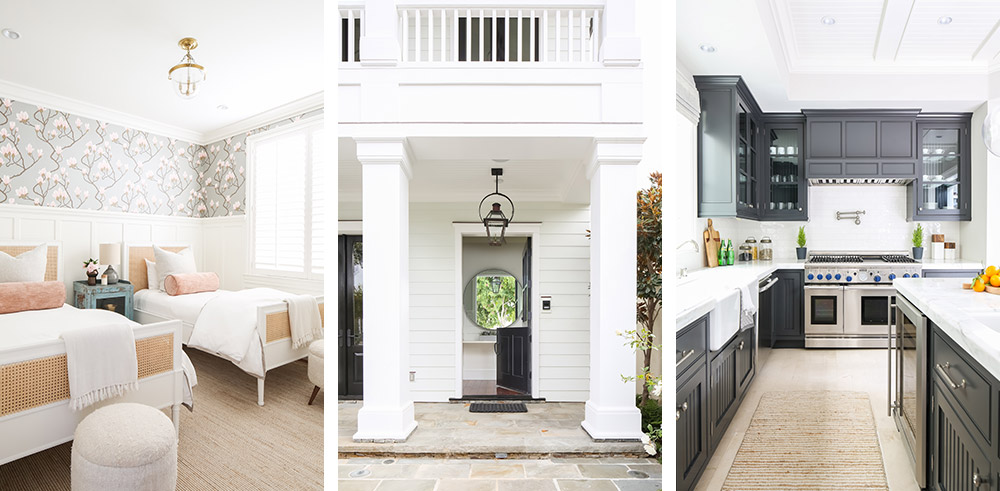 "Andrew Patterson put a lot of thought and care into building our home in Corona Del Mar. My husband and I have been living in this home for several years now and its craftsmanship, warmth, and beauty never cease to amaze us," she said.

"My favorite room in the house is the upstairs office, which we call The Upper Room, tucked away in a cozy corner perched at tree level. The calming ivory interior graced with our favorite books and family pictures, along with the treetop view and gorgeous open sky feels like a glimpse of heaven on earth. In this time of sheltering at home due to COVID-19 we have even a greater opportunity to enjoy and embrace this space we call home. Moreover, as the saying goes, there's no place like home."

As memories are made and homes are passed from one family onto the next, we appreciate this reminder of the peace that a comfortable home can bring. We hope that during these times you choose to remain optimistic and hopeful, finding your own joy in the spaces that you call home.
Giving Back During COVID-19
We are all in this together and there are so many ways we can help those in need. We've included three links below to make it easy to donate if you're looking for somewhere to give but don't know where to start. We hope you'll join us in providing support for our county's homeless children to ensure they do not fall behind in their education, OC families who are in need of support for food and rent, and the health care workers who are doing their part to keep us safe.
Orange County Rescue Mission
Support a Homeless Child's Education. Children who experience homelessness often face academic challenges and fall behind their peers. Your gift goes toward making sure these special kids can keep up on their education during the COVID-19 crisis while they learn from the OC Rescue Mission's home campus.
Orange County United Way
OC Family to Family Campaign. Your gift will be put toward a $500 emergency debit card that will be given to a vulnerable family needing help with rent, food, or utilities during the COVID-19 crisis.
Hoag Hospital Foundation
COVID19 Support Fund. This fund supports Hoag in caring for our community members affected by the COVID-19 virus as well as the caregivers and staff working tirelessly to treat them.