While dropping my daughter off at gymnastics practice few weeks ago, I was stopped by a woman who asked me how I'm able to manage everything with so many projects in process, and what motivates me day after day. Frankly, I'm asked these types of questions quite often, and my answer is simple: I'm blessed with a talented team of nearly 25 people who help me stay organized and efficient, and I put everything I have into my business to make my family proud.
As Valentine's Day approaches and we celebrate the season of joy and love, I'm reminded of the six specific reasons that motivate me to do what I do – and those reasons are each of the six leading ladies in my life: my beautiful wife, Shannon; my oldest daughter, Reese; my twin girls, Brynn and Paige; my mom, Barbara; and last but not least, our dog, Maggie. I work as hard as I do for each of them and wouldn't be where I am today without their endless support.
Traditions in the Kitchen
A few years ago, my wife and I started a new tradition for our family on Valentine's Day. While the girls were still sleeping, we woke up early and snuck downstairs to make a surprise breakfast of heart-shaped pancakes and decorated the kitchen with red and pink decor. When the girls woke up and saw pancakes in the shape of hearts on their plates in front of chairs with hearts on the chairbacks, their faces lit up with joy. It's moments like these that remind me why I am so incredibly proud to not only be their dad, but to be running a business that they can be proud of. Heart-shaped pancakes on Valentine's Day are now a tradition the girls look forward to each year – except now they look forward to helping us make them!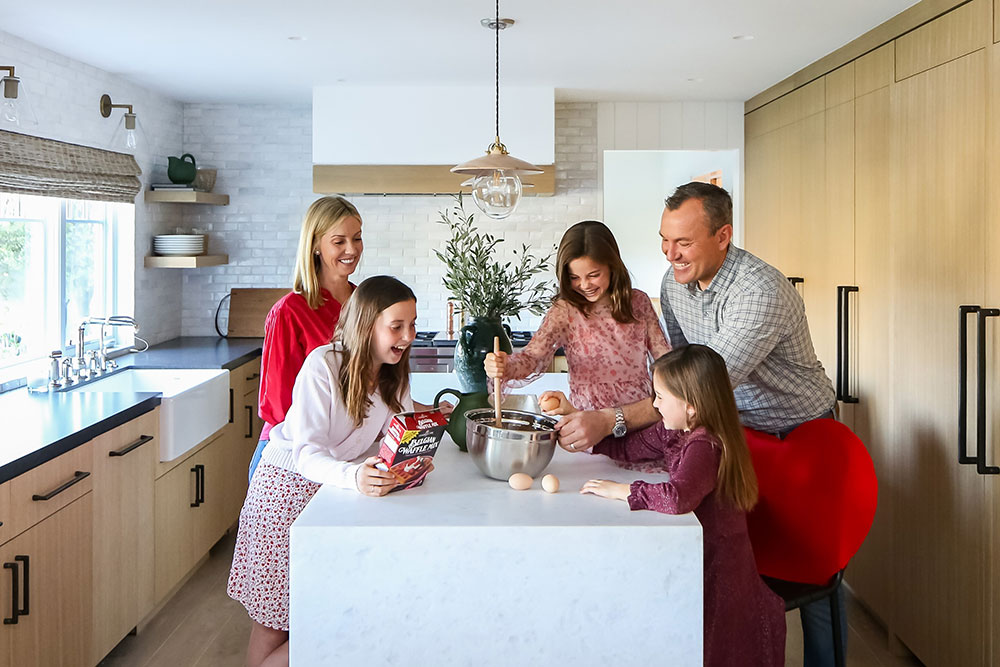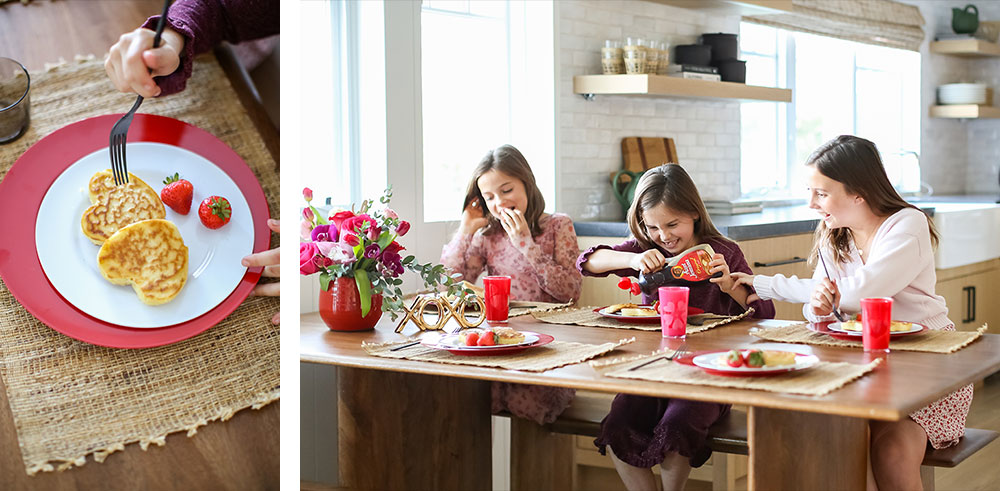 Built to Last for Generations
Building in the community that my family and I live in is a privilege that I don't take for granted. My wife and I enjoy walking the streets in our community with our three girls, pointing out the homes that we have built. It fills me with joy to think about the day when my girls are grown and have families of their own, and they find themselves walking these same streets, pointing out the Patterson Custom Homes on the block to their children.
At Patterson Custom Homes we build homes to the highest standard possible which means they are built to last for generations to come. You've heard me say this before, but it is incredibly important to me that I can confidently stand behind every single home that we build, so we go above and beyond what is required by code by using top-quality materials and industry leading construction practices. This means:
Flashing is all copper flashing with solder joints, rather than just bondarized flashing, for improved lifespan.
Framing is completed with 2"x6" studs instead of traditional 2"x4" studs for increased structural value, increased thermal value, and greater noise reduction from the outdoors and between walls and floors.
The plywood subflooring is increased to 1 1/8" thick for increased structural value, less warping and distortion of wood, and less noise between floors.
The entire exterior is sheathed in ½" thick plywood to help strengthen the home and provide a better foundation for the siding product.
All interior wall space is insulated for greater energy efficiency and noise reduction.
Property line walls are all block walls with smooth plaster on each side, for longevity and excellent aesthetics.
Waste lines are all cast iron, to ensure the best noise reduction coefficient.
Tile and stone surfaces are all properly sealed for improved lifespan.
Shower doors are all 1/2" thick Starphire Ultra-Clear Glass™, treated with Enduroshield™ to prevent water spotting.
Full smart home integration, allowing homeowners to control the lighting, sound, heating and cooling, security system and door locks all with the touch of one button.
Homes are professionally serviced post-completion through our Custom Care preventative home maintenance program.
Traditions for Generations
Making heart-shaped pancakes on Valentine's Day and walking the streets of our community looking for our homes are just a few of the many traditions that we have started in our family. And for our clients who will enjoy their Patterson Custom Home for years to come, I hope that they will each take advantage of the opportunity to start a new tradition in their family and pass down their home from one generation to the next. They will be leaving behind a legacy that points back to the importance of family that made it possible in the first place, with confidence that the home that took care of them will be the home that will take care of their family for generations to come.
From my family to yours, Happy Valentine's Day!