Corona Del Mar Custom Home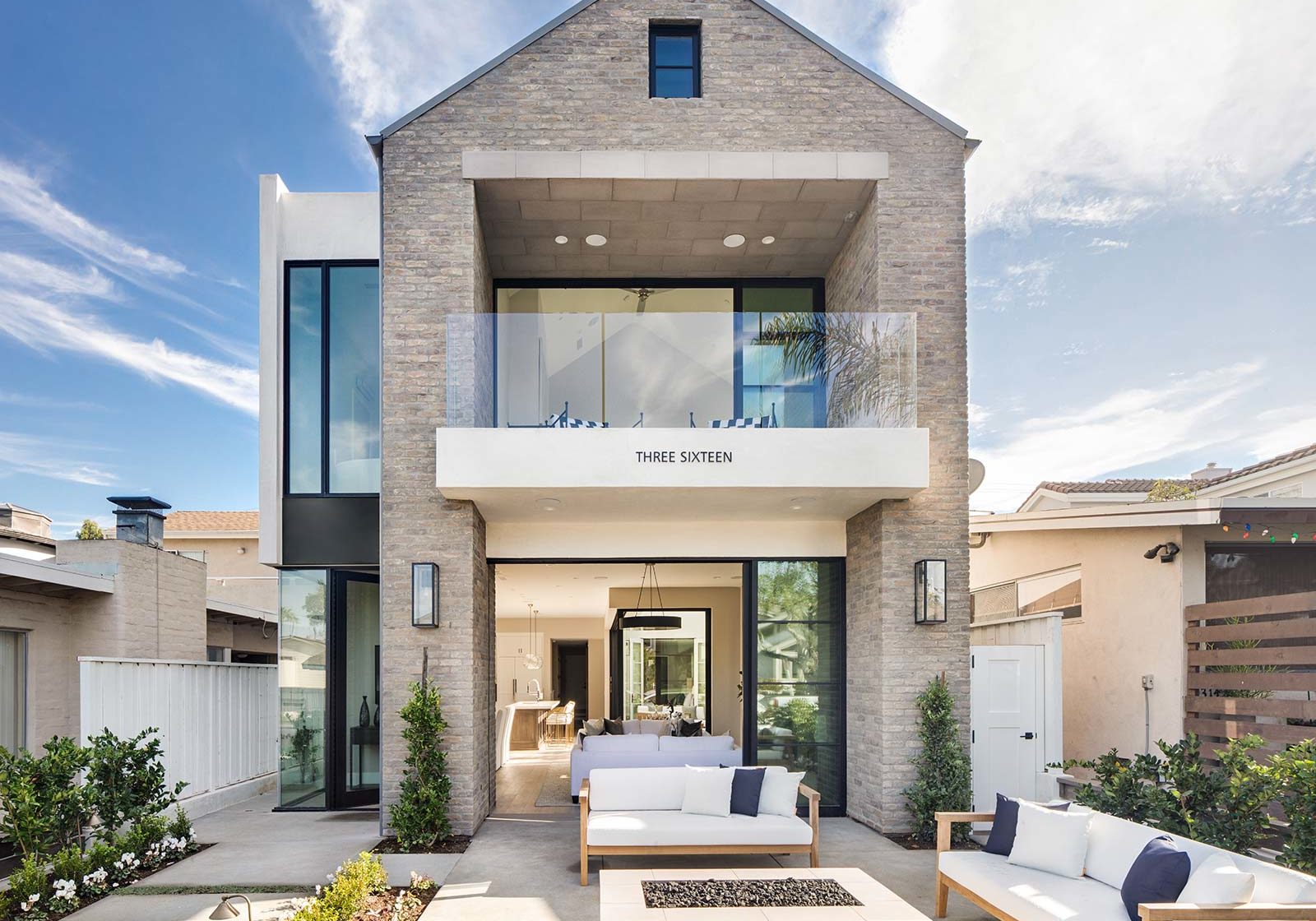 Located in the Flower Streets of Corona Del Mar, this transitional home was designed by Brandon Architects. The design includes a second story that appears to float effortlessly over the glass front door and a heavily textured brick that softens the overall modern elevation of the home. With over 2,800 square feet of indoor/outdoor living space, the home includes with 4 bedrooms, 6 bathrooms, a 2-car garage, and an elevator to take you up to the roof deck and rooftop cabana.
Property Highlights
Square Footage: 2,889 square feet, attached 2-car garage
Location: Flower Streets, Corona Del Mar
Specifications: 4 Bedrooms, Office, 4 Full Bathrooms, 2 Powder Baths, Roof Deck, Cabana, Laundry Room, Courtyard, Elevator
Let's Work Together
We're ready to start working on your custom home. Are you?