Heliotrope Transitional Duplex
Corona Del Mar Custom Home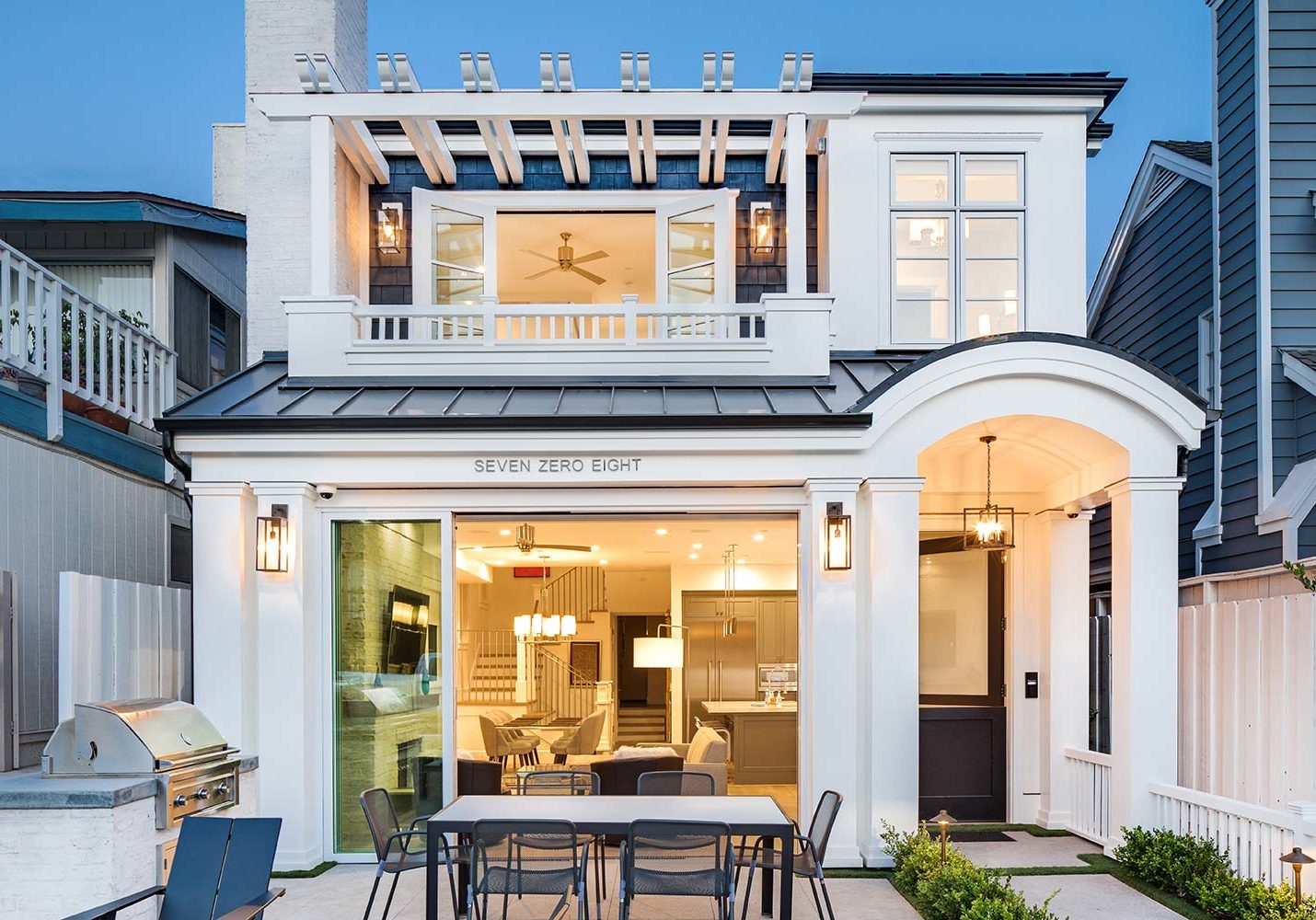 Located in the Flower Streets of Corona Del Mar, this transitional duplex home was designed by Brandon Architects. The home features over 3,300 square feet of living space separated between the front and back units and incorporates whitewashed brick, a standing seam metal roof, and dark gray shingle siding on the exterior. Each unit includes three bathrooms, a laundry room, roof deck, cabana, one-car garage and tandem one-car carport, but the front unit has three bedrooms, while the back unit has two bedrooms and an outdoor loggia.
Property Highlights
Square Footage: 3,343 Square Feet with Attached 2-Car Garage and Tandem 2-Car Carport
Location: Flower Streets, Corona Del Mar
Front Unit Specifications: 3 Bedrooms, 3 Bathrooms, Laundry Room, Roof Deck, Cabana
Back Unit Specifications: 2 Bedrooms, Loggia, 3 Bathrooms, Laundry Room, Roof Deck, Cabana
Let's Work Together
We're ready to start working on your custom home. Are you?