Evening Canyon Contemporary
Corona Del Mar Custom Home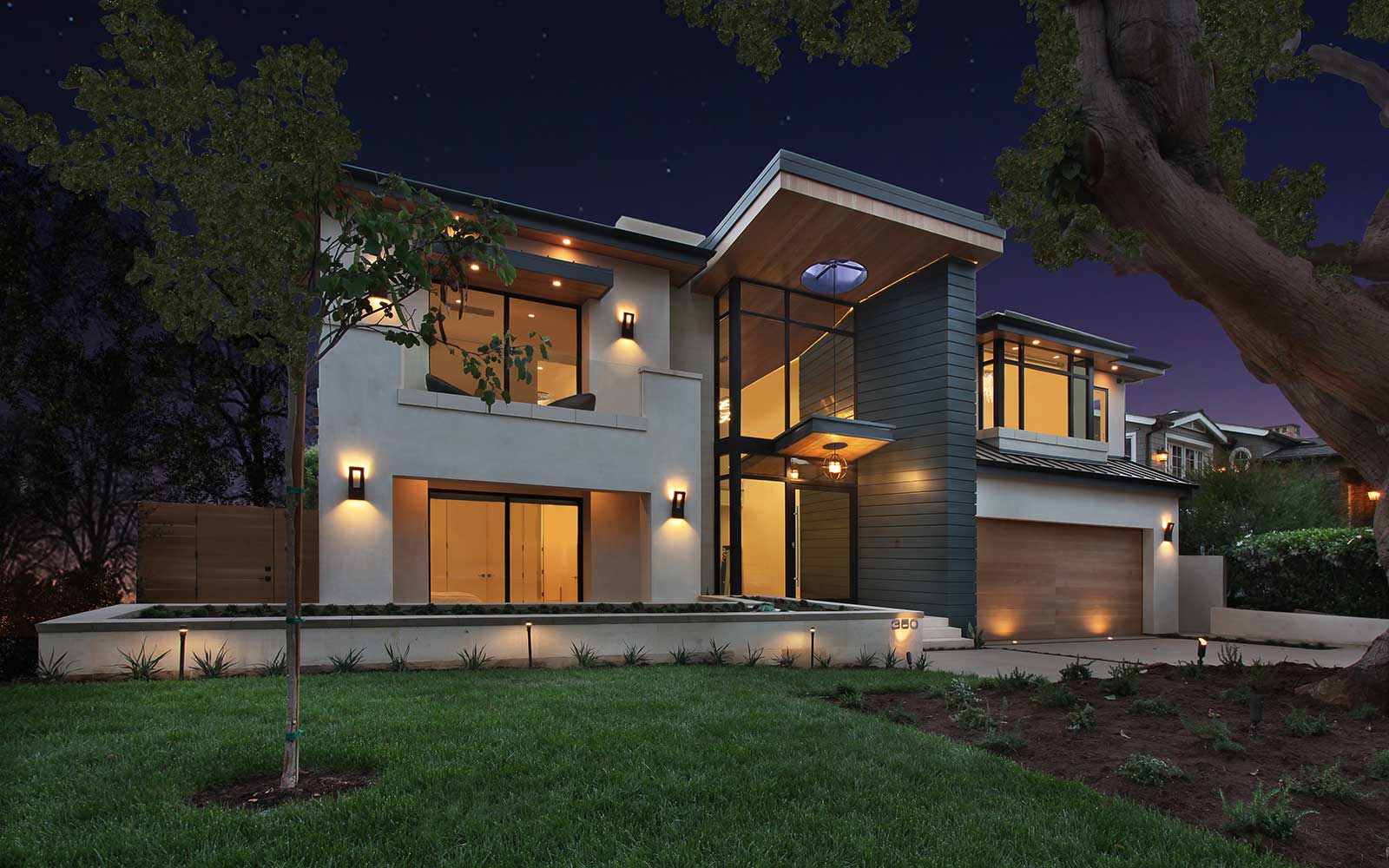 The Shore Cliffs area of Newport Beach is a premier neighborhood located right next to the Pacific Ocean. The homeowners purchased a lot in this wonderful community which presented a challenge for maximizing the ocean view. The deed restriction from the house below prevented the build from reaching higher than 15 vertical feet above the roofline of the existing original bungalow. To ensure unobstructed views, the home was designed in a reverse living style with the great room, kitchen and master bedroom on the second floor.
The entry to this "upside down" house was very important to the homeowners. They didn't want their family and friends to feel like they were walking upstairs to get to the main living areas. The clerestory windows, cantilevered staircase, colorless glass railings and minimal steps down to the first floor lend a split-level aesthetic to the home.
Another interesting feature of this home is the ceiling treatment at the main living areas. Our goal was to create the look of a continuous run of oak planks without any visible joints. The oak planks extend through the exterior where they were mitered at thirty, forty-five and sixty-degree angles. Then the planks wrap up and around the fascia, creating the illusion that the entire ceiling is made-up of a one-foot thick wood ceiling.
Property Highlights
Square Footage: 6,795 Square Feet
Location: Shore Cliffs, Newport Beach
Specifications: 4 Bedrooms, 6 Bathrooms, Home Office, Home Gym, Dirty Kitchen
Built In Collaboration With
Let's Work Together
We're ready to start working on your custom home. Are you?