Patterson Custom Homes
Patterson Custom Homes, located in Newport Beach, California, is the largest independent builder of custom homes in Orange County. Since its founding 15 years ago, the Company has built more than 165 homes in Newport Beach.
The clients of Patterson Custom Homes benefit from the Company's geographic focus and its volume of business within the Newport Beach community. Because the Company operates on a fixed cost basis, clients are able to maximize the investment they are making in the construction of their new home. Most projects are completed within 12 months of breaking ground.
Patterson Custom Homes has earned its reputation as the premiere builder of quality custom homes in Newport Beach not only because of its construction expertise, but also because of the high-level of customer satisfaction experienced by its clients. The Company's reputation for excellence is attributed to its innovative building methods, quality construction, on-time delivery and outstanding warranty service.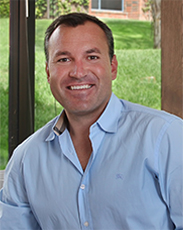 Andrew Patterson
Founder and President of Patterson Custom Homes
Born and raised in the San Francisco Bay Area, Andrew has spent his career involved in all aspects of construction and real estate development. As the technology sector flourished around him, Andrew began working for Rudolf and Sletten, a commercial builder of clean room manufacturing plants and office buildings.
Andrew quickly transitioned from the field to working with upper management in the job site trailers. It was there that he gained a basic understanding of the complexities of the construction industry.
Andrew received a Bachelor of Science degree in Construction Management and a minor in Real Estate Finance from Colorado State University. While in college, he became a licensed Real Estate Agent and spent three years selling residential homes to help finance his education.
After graduation, Andrew moved back to San Francisco where he was employed by Clark Construction as a Senior Project Engineer working on the San Francisco Civic Center project. As the "dot-com" era and the housing market erupted in Silicon Valley, Andrew became certified as a California Real Estate Broker.
After the completion of the Civic Center project, Andrew joined Grosvenor International, a global developer of residential and industrial properties. There he was able to combine his construction knowledge with his passion for real estate and development.
While working on commercial tenant improvement projects and negotiating leases, Andrew learned about the inner workings of the real estate entitlement process. When the "dot-com" era drew to a close and the real estate market all but disappeared, Andrew followed the residential housing boom to Southern California.
During the past fifteen years, with his positive attitude and boundless energy Andrew has grown Patterson Construction Corporation (now Patterson Custom Homes) to become the largest independent builder of custom homes in Orange County.